Memorable Faces of Young Hollywood
1900-Present
We take the time to remember all of
Hollywood's young entertainers!
From starring roles… to bit parts…
onto the music artists that passed through
with a song or two!
Every star has their moment to shine!

Young Hollywood
Hall of Fame
Honoring the greatest young STARS of all time!

Hollywood Collectors & Celebrities show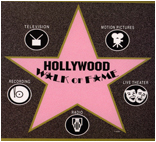 Hollywood
Walk of Fame
Look up stars on the Walk of Fame
YOUNG ENTERTAINERS DIRECTORY * FOUNDED 2005
CREATED BY: DRINA MOHACSI
Established online in 2008
This site is a work in progress. Submissions are welcome!